Titleist Golf Clubs

There are certain company names
that are synonymous with the game of golf.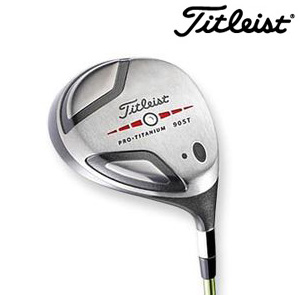 Titleist is definitely one of them. While they are most known for their golf balls, Titleist golf clubs have gained in popularity over the past few years.
These clubs are geared more towards the serious golfer that has a little higher skill level. Having said that, Titleist does offer a few clubs that are meant to help the average golfer improve their game.
There are three drivers offered by this company, along with a few sets of irons. Titleist has also added some fairway woods and hybrids to their line-up. What this company is most known for, however, are their Vokey wedges and Scotty Cameron putters.
The three drivers offered by Titleist golf clubs each offer some unique features. Two of the drivers are the larger 460 cc head designs, while one of them is slightly smaller. One of the drivers is geared toward the average golfer that is looking for a club that will produce low spin and a high launch.
The other two drivers offer more of a mid launch type of shot with a little more spin. These clubs are best used in the hands of golfers that are looking to work the ball off the tee. Many average golfers just want to keep the ball in play and get some added distance.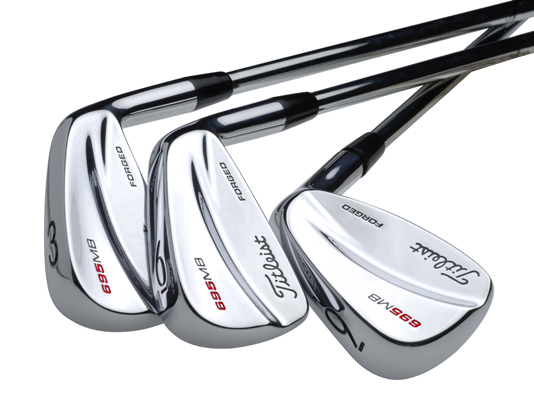 The irons that are offered in the Titleist line-up are geared a little more toward golfers that are looking to improve their shot making ability.

The Titleist Golf Clubs are more of a tour design. They do not have quite as much forgiveness as some irons and are not over sized. They also have more of the blade design rather than having a cavity backed club head.

While these might be tough for the average golfer to hit, they are exactly what more skilled golfers are looking for. This type of club design gives them much more ability to shape shots when needed. Once golfers get past the beginning stages and start playing tougher courses, this shot making ability can be the key to low scores.

The final category of Titleist golf clubs that have had the most success among golfers are the Vokey wedges and the Scotty Cameron putters. The wedges will come at a premium price, but they offer some of the best feel of any clubs on the market.

They are designed to give golfers a pure shot when they are in scoring range around the green. The putters also come at a premium price, but are made with the most professional standards. They offer excellent feel for those all important par and birdie putts.

I recommend getting Titleist Golf Clubs here because they're a credible source that's been proven for years as an established and reputable source of Tileist golf clubs.




The Reason Why You Should Have Titleist Golf Clubs

Having the perfect kind of set of golf clubs is quite important for a golfer whether you are a professional golf player or someone who is just starting out with the sport. The only problem is that it would be quite hard to choose the perfect kind of golf club set. The usual mindset of a player who is new to any game is to buy a set that is usually branded. The thing that most of the newbie players do not usually consider is the feel that the golf club set would give you; they just go for anything that is branded without considering if the "right feel" for the equipment. It could help determine an amazing shot from a lousy one for it gives you confidence over your golf swings. The "right feel" is the feeling that all will be going your way and no other golf club set can give you that except for the Titleist golf clubs.

The Acushnet Company, a company that is well known for producing quality golf equipments and products owns and manufactures Titleist golf clubs. These set of golf clubs is knowm for its performance and it is also known for the slick and striking designs they have. The golf clubs set's Irons, Wedges, Putters, Fairways are greatly designed for comfort for the users and they are built for quality for the users to be able to ibtain the best game they could possibly play. Since the company is known as one of the top manufacturers of quality golf equipment, you can be confident enough that when you purchase this kind of golf club set, you can be sure of the quality that it promises.

The "right feel" that you will be able to feel from this set of golf clubs is due to the years of research of the Acushnet Company meaning that they have made the weight, the grips, the whole engineering of their golf club sets just right. The goal of the company when when they created the Titleist golf clubs is to help those who want to improve their game and enjoy the sport that they love. This shows the absolute commitment of the company for their costumers and for the game of golf itself.

You will be able to buy the Titleist golf club set on local sports store and there are also available for online shopping. This would be the wisest choice to make if you want to improve your game. Click here for more information on Titleist golf clubs.




Back To Golf Clubs For Sale homepage